Do you want to start a business?
Is your business ready to grow, but needs some direction?
Need help finding the right source of financing?
Ready to start exporting?
Interested in selling to the government?
The Alabama SBDC Network provides no-cost confidential business advising at 10 locations throughout the state, including a convenient location at the Innovation Depot on 1st Avenue North, in Birmingham's Entrepreneurial District.  The ASBDC has been at the Innovation Depot since 2007, and has been serving Greater Birmingham's small business community since 1981.
Walk-ins are welcome, but to make sure that you're able to meet with the best business advisor for your business or industry, we suggest that you register online for an appointment.  When you go to see a doctor about a sore throat, do you want to talk with a podiatrist?  One of the reasons that Birmingham's small business community turns to the ASBDC for technical assistance is our ability to match the company with the best possible business advisor.  The Innovation Depot is a secure facility, and scheduled meetings are preferred.  If you haven't worked with one of our business advisors before, please complete our registration form.  All SBDC services are confidential, and are provided at no charge to small businesses in Alabama.
The Innovation Depot, 2011 NBIA Tech Incubator of the Year, has excellent meeting space and ample parking.  It is a short walk or drive from Birmingham's downtown business district, and provides easy access for business owners in surrounding communities, from Montevallo to Mountain Brook, Warrior to Calera, from Bessemer to Trussville, Hoover to Homewood, and everywhere in between.
1500 1st Ave North, Birmingham, AL 35203
Tel: 877-825-7232
Email: ASBDC@UA.EDU
Meet Your Trusted Small Business Experts at the Birmingham SBDC:
Pamela Harris
PTAC Procurement Specialist
Jerry Ellison
Director, ASBDC Procurement Program (PTAC)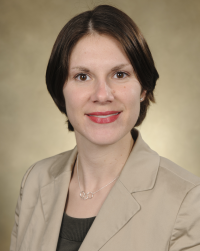 Carolyn Q. Turner
International Trade Specialist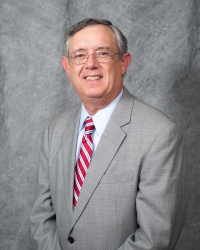 William C. Cummins
Executive State Director
Joe Primm
Business Advisor
Emily Moore
Business Advisor  / Research Analyst
Suzanne Darden
Business Advisor / Finance Specialist
Advising and Technical Assistance
The Alabama SBDC Network specializes in one-on-one business advising and educational training for small businesses.  Programs of assistance are developed in response to small business needs and growth opportunities for expansion of the state's economy.  In FY 2010, the Alabama SBDC Network served 3,286 small businesses with one-on-one business advising and provided educational training to 7,670 individuals to enhance their business skills. As a result of technical assistance, 184 new small businesses were started in FY 2010; SBDC business advisors helped 128 businesses secure $31.4 million in external financing; 519 new jobs were created; and 695 jobs were retained.

Government Procurement
The Alabama Procurement Technical Assistance Center (PTAC) Program operates statewide to provide technical assistance to help small businesses win government contracts.  Procurment Specialists assist firms on a one-on-one basis and utilize a unique bid-match database system to help small businesses bid on government contract opportunities.  In FY 2010, the Alabama PTAC program helped small businesses win $547 million in prime awards and $22.5 million in subcontract awards.  al-ptac.org

International Trade
Established in 1979, The Alabama International Trade Center operates statewide to provide one-on-one trade assistance to assist small businesses to increase export sales and boost the state's economy. Teams of export professionals provide export advising, research, and training to help small firms enter foreign markets.  The Center also provides export financing programs to help firms expand international sales.  In FY 2010, the Trade Center helped small businesses create new export sales of $12.5 million and secured $3.4 million in export financing for shipments of Alabama-made products to foreign markets. aitc.ua.edu